The Post Content Widget allows you to add content in post.
The following is a GIF video to show you how to use the post content widget and the various options available :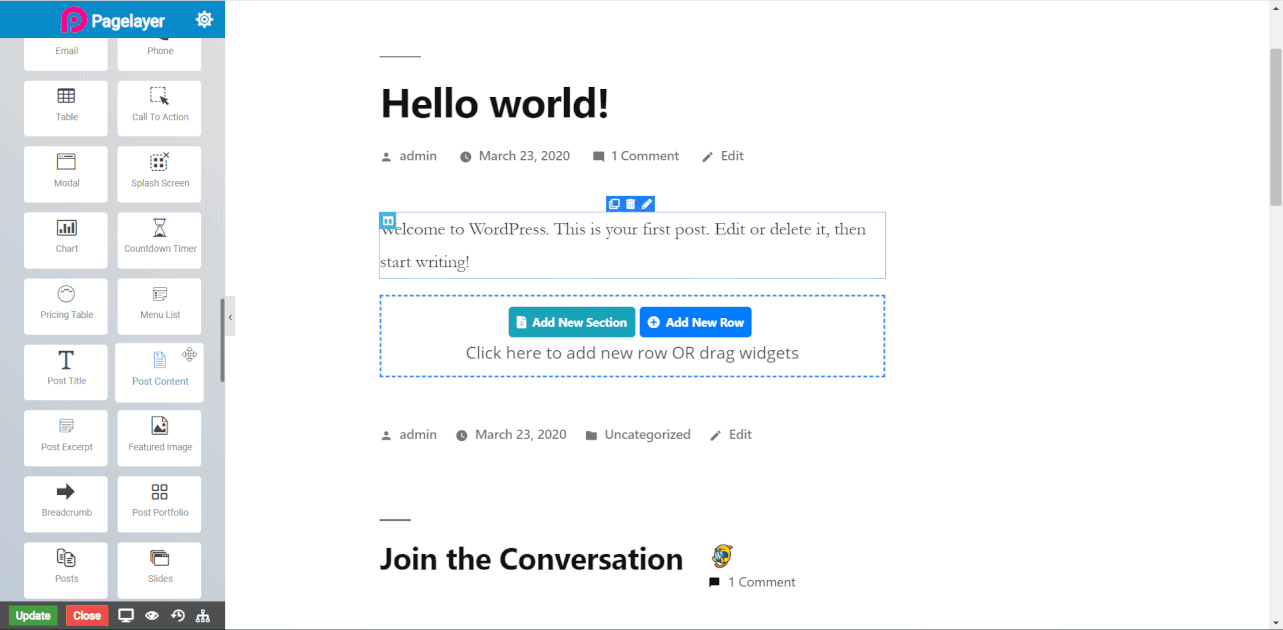 Color : Set content title color.
Typography : Set the font and text style of content title.
Alignment : Select the alignment for text in the content.
NOTE - In advance option tab . Do more styling to the Post Content Widget.To know more about advance option tab. CLICK HERE