The Image Widget allows you to place images easily throughout your content.
Images play a vital role in web design, so you will most likely use the Image Widget a lot while designing your website. It comes with a range of styling options and integrations with other Elements.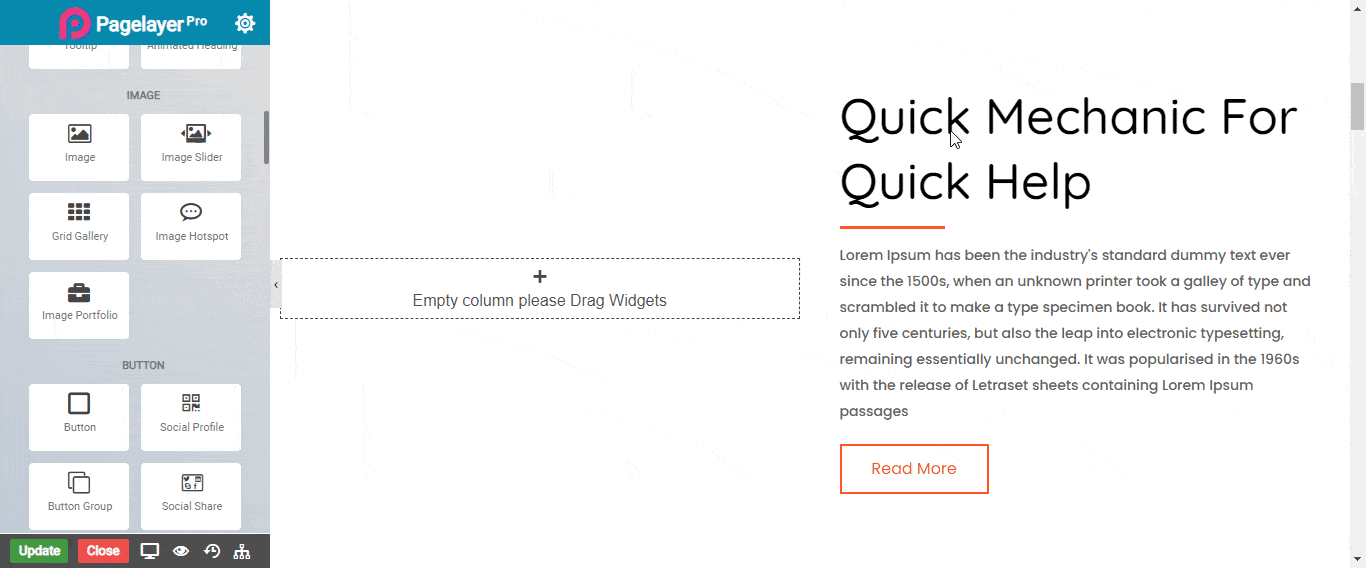 Content V-align : Set the vertical alignment of an element inside the widget eg- Default, Top, Center, Bottom.
Widget Space : Set the space between each widget you use inside the column.
Column Width : Set the width of the column from 1 to 12 or provide your custom width.
Content
Image : Select the image you want to display.
Size : Choose the size of the image to be displayed as Full(Original size of image), Large (Takes full space of widget), Medium (Takes average space as per widget space), Thumbnail (Small size image) or Custom size (as per user-defined size).
Alignment : Set the alignment of the image.
Max width : Set the max-width for the image in percentage.
CSS Filters : Set CSS Filters: Blur, Brightness, Contrast, Opacity, and Hue, etc.
Shadow : Set the Shadow: Horizontal, Vertical, Blur, and Shadow color.
Link
Link to : Set a link to URL, Media File, Lightbox or None(no link).
Caption
Image caption : Set the text and color of the caption.
Overlay
Hover effect : Toggle this button for overlay effect on the image.
Icon : Set the icon to display on hover.
Color : Choose the color of the icon.
Size : Set the size of the icon in a pixel(px) unit.
Content : Type here some text to display on hover effect. CLICK HERE to see the styling of text in this widget.